How to enable Two-Factor Authentication (2FA)
To enable Two-Factor Authentication login to my.knownhost.com and follow this link: my.knownhost.com/client/main/edit/
Which will bring up this page:
When utilizing the following section to enable Two Factor Authentication, you only need to enter the
"CURRENT"
password and then enable two factor – you do not need to fill out "NEW" or "CONFIRM" password fields.
Fill out the "CURRENT" password field then follow the listed steps.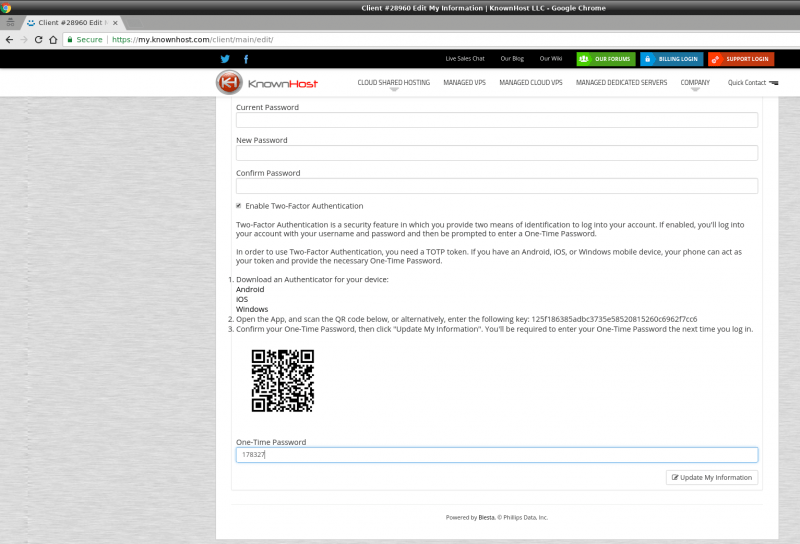 Once you are on that page scan the QR Code with Google Authenticator which will bring up the following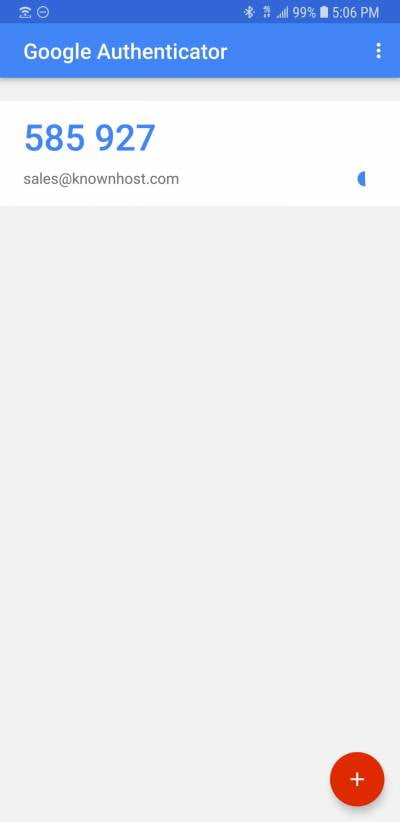 Then enter the one time password displayed by the Google Authenticator app in the One-Time Password box then click "Update my information"
When logging in after entering your current password you will be re-directed to the following.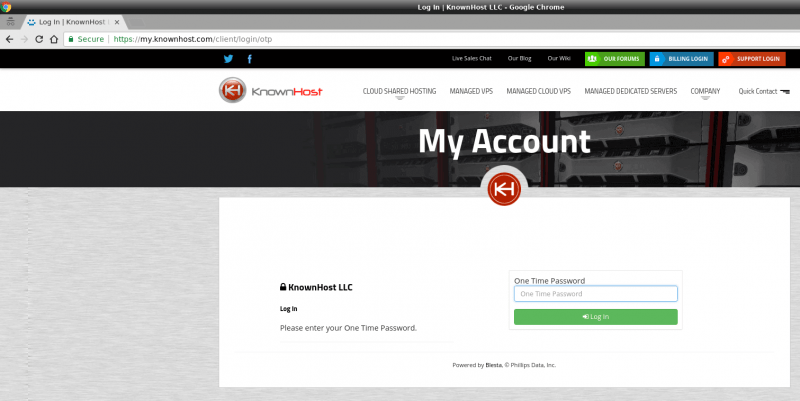 Once you are on this page enter the One time password displayed on your Google Authenticator App.
To download Google Authenticator: