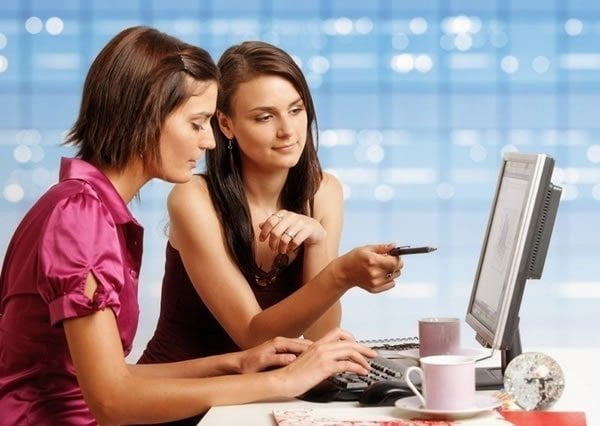 htt
When it comes to starting a new online project, among the first things you need to decide is the platform to use. Unlike 10 years ago, you don't need to start from scratch but you can utilize existing systems that will also offer you a lot of build in functionality.
One of those systems (perhaps the most popular) is WordPress. WordPress is easy but powerful enough to satisfy your requirements and as we will see below, you have many reasons to power your next website with WordPress.
#1 – It's easy to use
Whether you are a novice or expert web user, you need a system that it's easy to use. WordPress has a simple and clean interface and it does not take a lot of time and effort to understand how to update and manage your website.
#2 – It's easy to setup
When you try to setup WordPress for the first time, you will be surprise how easy and straightforward the process is. Unlike other platforms you only need to change a few details in the WordPress configuration files and you are up and running!
For those that don't know or don't want to touch configuration files you can use software like softaculous that can automate the whole process for you.
#3 – It's Free!
Somebody once said that "the best things in life are free" and computer software is no exception to this rule. WordPress is free to download and use and the only thing you need is find good and reliable WordPress hosting.
#4- It's SEO Friendly
The completion in every niche is too big and without SEO you cannot achieve good rankings in Google, Bing or other search engines. The advantage of WordPress is that is has a lot of SEO features built-in so that you don't need to do any extra development but you only need to know how to configure them properly (read our 10 basic SEO tips article for more information).
#5- It can be used for almost any type of website
A few years ago WordPress was thought as a blogging platform but this changed dramatically since a lot of big companies (like Times and Forbes) are using WordPress for business. Whether it's a corporate website, ecommerce or CMS, WordPress can be used with the same success.
#6 – It's easy to extend and customize
As mentioned above, WordPress comes with a lot of built-in functionality but in some cases you need something different or a piece of functionality in order to satisfy your business needs. This is where WordPress really has a big advantage over the other platforms. Extensibility and customization can be done easier, faster and with less costs. The way WordPress is designed allows for the addition of extra software modules (plugins) that can give you the extra functionality. There are plenty of plugins in the market that are either free or cost less than $20 to purchase.
#7- It's easy to get support
With software and computers something will go wrong, that's a fact. When this happens and if you are using WordPress, there is a plethora of engineers that can help you out. The popularity of WordPress has the added advantage that you can get support from many people which means less cost for the end user.
#8 – It's Secure
We did talk about WordPress security in the past and what is worth mentioning here is that WordPress is a platform that can be secured in many ways. Security is important for an online business and WordPress gives you the right tools to secure your online property.
#9 – It's hardware resource friendly
The WordPress team made a good job in optimizing the core WordPress code so that it runs without consuming too many hardware resources. This means that you can have better performance with less cost. Of course running WordPress on a VPS has additional advantages at a reasonable cost.
#10 – It's regularly updated with new features
One of the coolest things about WordPress is that it is updated regularly with new features and improvements. Every 2-3 months the team will release a new version that has new functionality for making website development even easier. If you follow some basic web development standards, you can upgrade your WordPress installation with a click of a button without breaking anything or causing any problems.
Conclusion
WordPress started as an alternative to active server pages (ASP) and soon became one of the most popular platforms for developing all kinds of websites. Build on PHP and MySQL makes website development fun and easy, features that most WordPress competitors failed to provide to users and web developers.