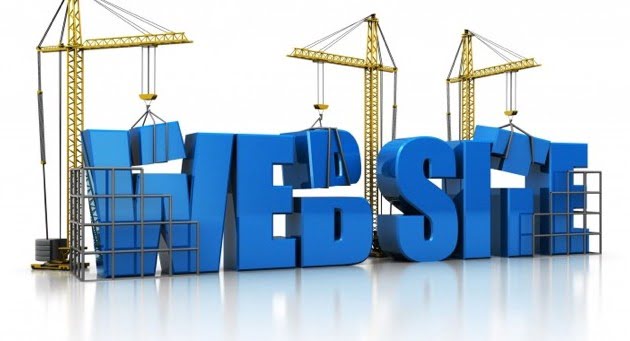 Having a website does more than establish a presence online. It is a way to establish trust between your business, customers, and potential customers. It is a way for anyone to find out more about the product and services you offer, efficiently and accurately. If you are noticing a decrease in sales or simply a lack in website visitors, it may be time to do a website redesign.
Product and Service Availability
Online retail sales have increased so much that it is expected to be over $370 billion by 2017. You want to provide an environment that makes it easy for customers to find product information and its availability. Therefore, it is more than providing your company's history and advertising what products you have. It is about setting your site up as an e-commerce so customers can shop and see your inventory available.
Does Your Website Offer Value?
Again, the purpose of a website is for customers to find out information about your business. Therefore, it should offer plenty of value that your customers need. Excellent examples include having an informative blog, instructional videos, and in-depth case studies explaining the why's behind your product.
If nobody either can find the information they want or wants to spend the time on your site, then it is not providing value to you at all. Sometimes it is the content and other times its the presentation, but a poor or outdated designed website can cause you to lose potential sales. An attractive and easy to navigate website screams that your business is open and ready to assist. (See also: What is bounce rate and why you should care)
Too Much Jargon Could Lose Your Reader
Another website design feature to take into account is the type of content and verbiage you provide. If you have too much jargon on your site, it could lose your reader. They may not all be tech savvy or understand everything in your industry. Sometimes it is best to lead with simple terminology that can hold a reader's interest.
Outdated Look Could Make You Lose Credibility
Something else that's important is to rethink the old term "don't judge a book by its cover". In the case of a website, it holds all too true that website visitors do judge a company based on their website design.
In fact, something outdated can easily lose credibility because who does not have an updated website. A lack of graphics, hard to read font, and pure sales content all screams and unmaintained website that could exist for the pure purpose of a swindle.
It is Not Always about Design
Sometimes changes to a website may be needed and has nothing to do with the actual design of the site. Your users' experience could be driving the need for the change. Users finding their answers quickly and the ease of using the website to keep the users on your site is just as important as drawing their attention to your website.
Location Means Everything
Location does mean everything on your website. For example, a customer does not want to spend more than a minute or so on your website to find your contact information. They should not have to dig into various submenus to find information on one of your best-selling items.
The size of your website font, the colors of your menu buttons, and the sites background color all contribute to how easy it is for a person to see your options available on your website. Any important content that may have driven traffic to your site should be readily accessible.
Functionality
In terms of functionality, your website needs to work as expected. Outdated pages, running into 404 errors (page not found), or linking to incorrect products can certainly turn any website visitor off. Ensure your website works, as it should so any of your marketing goals do not go down the drain.
Get Social
Social media plays a vital role in a company's brand recognition. Therefore, if your website does not include links to your social media sites, you could be causing your company to suffer. At times, a satisfied customer may want to mention you in their Twitter or Facebook feeds. Knowing your correct social media name helps your business to be tagged and pulled in relevant search results.
Optimized for Google's Mobile-Friendly Algorithm
Finally, you may have heard that you should have a mobile friendly site. You may have meant to get around to doing so; however, effective April 21; Google has just about made this mandatory for all. Google has released yet another algorithm that gives your website a boost in search ranking results. This algorithm impacts your mobile searchers and not your desktop or tablet users.
Conclusion
Redesigning your site is imperative in this day in age. Not only are your competitors doing it, but also your customers are expecting your website to be modern and user-friendly.