Video marketing is the lifeblood of any major marketing campaign. If we look at the statistics, we can see that 40% of people respond more positively to visual content than they do written content.
This demonstrates that video content is the way forward. Visual content is your salvation. If you're not in on it now, you're going to lose out when your competitors decide to take advantage.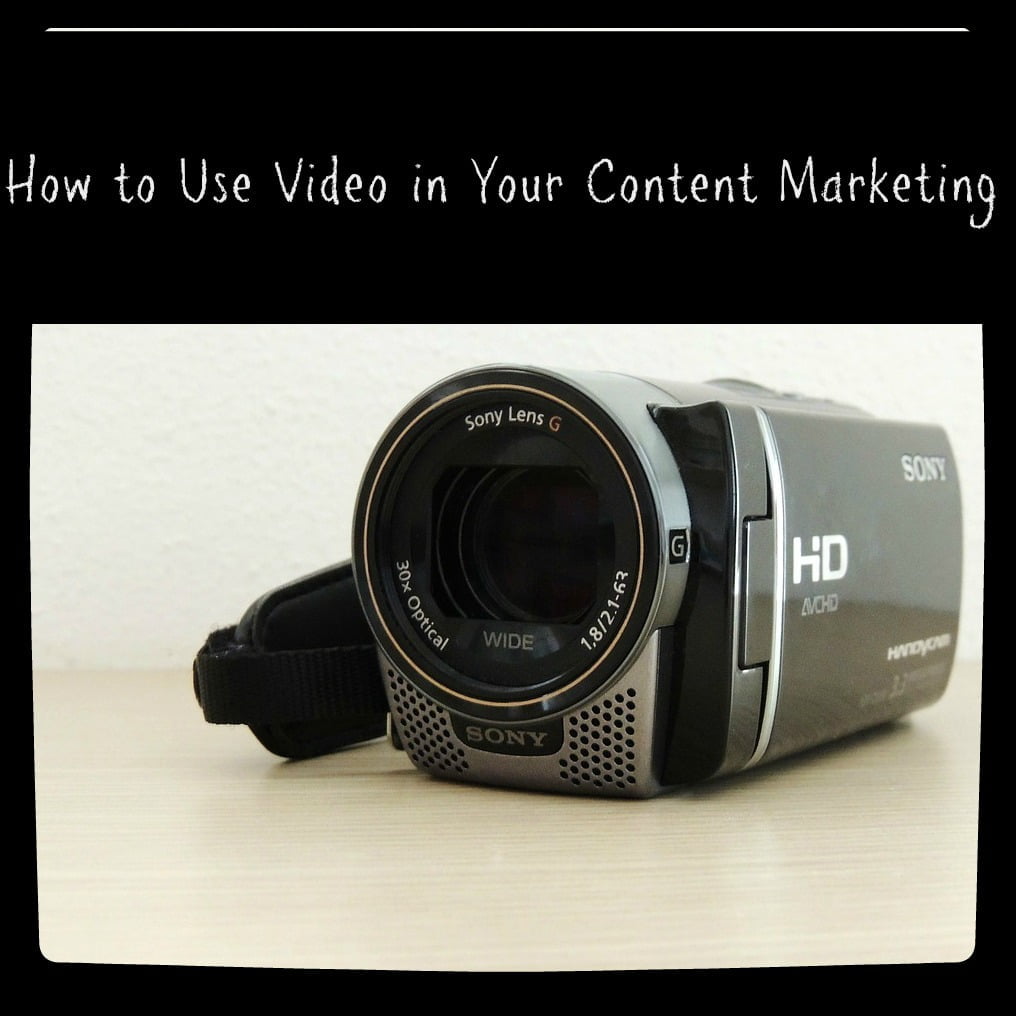 We're going to go into how you can use video in your content marketing effectively.
See Also: Benefits from Using Video on Your Business Website
Why Video Marketing is on the Up
Facebook and Twitter are two of the biggest social media networks on the planet. Both of them have installed auto-play features on their news feeds. In the words of these social media networks, they want stories to be told more effectively, and this appears to be working.
The Success Rate
What we can see is that 69% of all web traffic for consumers is now in the form of video content. In response, marketers have pledged to dedicate more of their resources to video marketing. What this means for you is that video marketing is about to catch fire.
Using Video for Branding
Video is the key to personal branding. It can tell a rich, complex story that wouldn't be possible when using text-based content. The crucial thing is it's easy to digest. It allows you to say so much more than a simple blog.
So video marketing can be used for propositions in a fast and easily digestible way.
Customizable Sales Funnels
Your sales funnel is what your customers are coming through. It's what you're showing to customers to convince them to part with their hard-earned money. Video can customize all aspects of your sales funnel in ways previously not possible
How it Works
If we go into detail, we can see that video can explain the purpose of a landing page. It can be used for a call to action, a way to add in product reviews, or simply to reveal a new product altogether.
There are so many ways you can increase customer interest on your landing page with video.
PR Purposes
What's hot and what's not?
Smart companies are talking about the here and now. Videos allow you to better describe upcoming changes within your company. It also allows you to address customer concerns as and when they arise.
We Show You How
One of the best examples of PR use for video is customer tutorials. Don't just tell your customers what they can do with your products. Show it to them. Allow the user to stop in the middle and digest what you are saying. Make everything fully interactive. Video gives you that power.
Enhancing Buyer Trust
Trust is everything in the business world. Without trust, you are never going to become a success. The problem is people are more suspicious than ever before. Anyone can fake a review, and the chances are they are going to get away with it. Faking a video, though, is next to impossible.
Validating Reviews
The first way you can use videos to enhance buyer trust is to validate reviews. You validate reviews by adding a video to the product. This can be done by featuring video content within the review. If possible, you could even feature the customer in the review.
In the Real World
People always love to know what's going on behind the scenes. Videos can enhance buyer trust by showing your company in the real world. They will see members of your team interacting with the public and they will see that there are real human beings behind the computer screen.
It instantly dispels the fears that naturally come with being an Internet company.
Showing Products
The full product experience is showing the product to someone in person. Of course, this likely isn't possible because you're not there with the customer. A video gives them the closest thing they are going to get because, once again, it's very difficult to fake a video.
Educating Customers
You need to educate your customers so they are aware of the surrounding issues that inspire your product. For example, a company selling green products would do well to educate on green issues so customers can get passionate about green issues, and subsequently buying more of the company's products.
It all leads up to encouraging more people to make a purchase.
See Also: Social Media Marketing Trends that will Rule 2016
Video is King
It's clear that video marketing is king. There's no denying that video is here to stay and won't be going anywhere anytime soon. It's versatile, flexible, and there's no industry where it won't fit right in.
With running costs lower than ever before, you can get a video up and running without having to break the bank.
Start taking advantage of the medium of video today and get the marketing advantage you deserve!