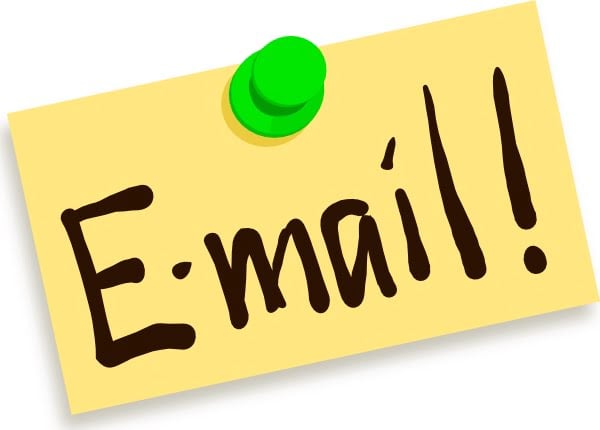 Email is not dead or in any way obsolete. It is still one of the most powerful ways to promote your business online. If you are not using email marketing as part of your digital marketing strategy then you are missing out a lot of opportunities.
What is email marketing?
Email marketing is a term used to describe the process of using email to market your products or services. It is a method of direct marketing and one that it is very effective because it can be highly targeted.
Most common formats of email marketing:
Newsletter – People subscribe to the newsletter through your website and receive an email with your newsletter content. You decide about the content and the frequency. Depending on your industry you may choose to send a newsletter daily, weekly or even monthly.
Product updates – Users register to your email list so that they get a notification about a new product or service. This a method used very often by mobile manufacturers, "Register your interest for our new model xxx and we will notify you when it's available".
Product Offers – A company can use email to communicate with their customers and give them offers for a special occasion. For example a company selling tablets and electronics online can send out an email with Black Friday deals or with special offers for their email subscribers and existing customers.
Web Site updates – Another way you can use email is to notify your subscribes of new features or updates related to your website. For example if you are running a subscription or membership website, you can use email to announce new products or content that is available online.
These are just 4 examples of how you can utilize email to increase your sales or engage with your customers.
Does email marketing work?
It sure does and this is not only because I say so but because this is what research shows. Here are a few convincing statistics:
How do you grow an email list?
For most marketers the difficult part is how to maintain and grow a quality email list that will generate high conversion rates. Here are a few ideas you can utilize:
Existing customers – if you are selling products or services online, the first people in your email list should be your existing customers. After all they did purchase once from your store and there is no reason they won't do it again or spread the word to their friends.
Potential customers – People visiting your website are your potential customers. Why don't you try to engage with them either by the use of a popup-up slider (that's the window that usually pops up in the bottom right corner of your screen asking you to subscribe to a newsletter), or using an exit pop up. That's the window that appears when you try to close or open a new tab or browser window.
Advertizing – You can use different forms of advertising (Google Adwords, Bing Ads, Stumble, Facebook) to get people to a well organized landing page for the purpose of increasing your email list subscribers.
Social Media – You can invite your social media followers to join your mailing list as well. This is not the most efficient way as only a few will accept but it is something you can try.
Blog – A blog with interesting content (like the one your are reading now 🙂 ) is a great way to encourage people to subscribe to your newsletter.
Offering incentives – Besides having good content, offering incentives for subscriber signups is a technique that generates better results. Incentives could be coupon codes, special offers or free ebooks.
How to improve your email marketing?
For better results from your email marketing campaigns, make sure that:
Titles matter: You spend time choosing the right title (subject) of your email. Many studies show that the email subject is the most important factor that will make people open or delete an email.
Don't Spam: Because people have subscribed to your email list, it does not mean that you should spam them with emails they don't want. When it comes to email marketing, there are cases that less is more.
Authenticate your domain: Email authentication is a way to prove that your email is legitimate. By doing domain and email authentication, this will improve your email delivery and open rates.