DNS and GoDaddy Name Server Changes
In this blog post we're going to explore how to update your domain name servers if your domain is registered at Godaddy. You'll have to go through this process when you purchase a new hosting service and wish to change where your domain name points to for DNS resolution. We hope you find this guide useful and informative! For more information, click here!
To change your domain nameservers to point to your KnownHost VPS, follow the instructions below.
1. Login to your godaddy account from godaddy.com
2. Click DOMAINS

3. Next to the domain, click MANAGE

4. Scroll down and find the HOST NAMES option and click MANAGE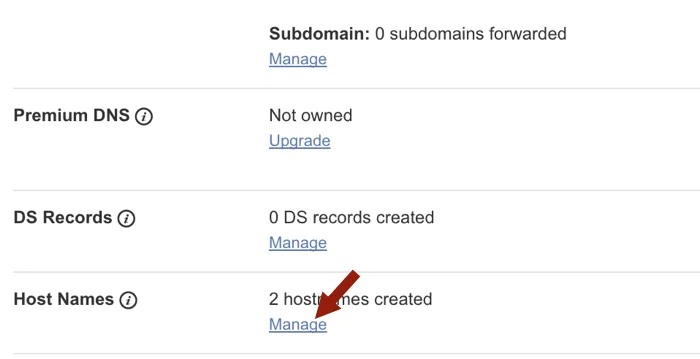 5. In the hostname type NS1 and below the IP for NS1. Follow the same steps to add NS2.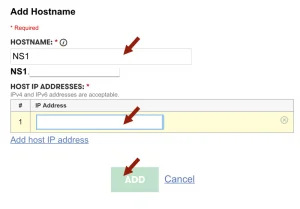 Note: You can find this information in the email we have send you with your registration.
Once you are done, your settings should look like this: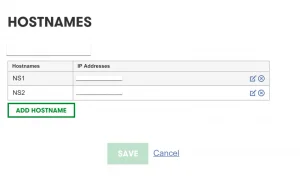 6. Now that you have created your hostnames, the next and final step is to setup your domain's nameservers.
Find and click MANAGE next to NAMESERVERS

7. Make sure that CUSTOM is selected and click the EDIT NAMESERVERS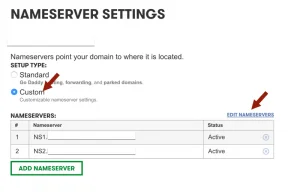 8. Type the hostnames that you created in the steps above and click OK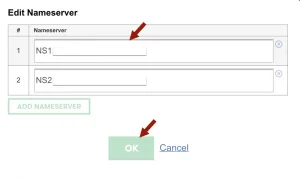 That's it! You will get a message that "Your request has been submitted. Changes may take a few moments to take effect.".
You can check the status of the DNS propagation using this link. It will take approximately 72 hours for the domain name server information to propagate to servers world-wide.
Back to: Setup WordPress with Knownhost
Having problems with the above guide? We've got you covered! CREATE A NEW SUPPORT TICKET and our experienced support team will help you out.